Original source by DroidTh3ory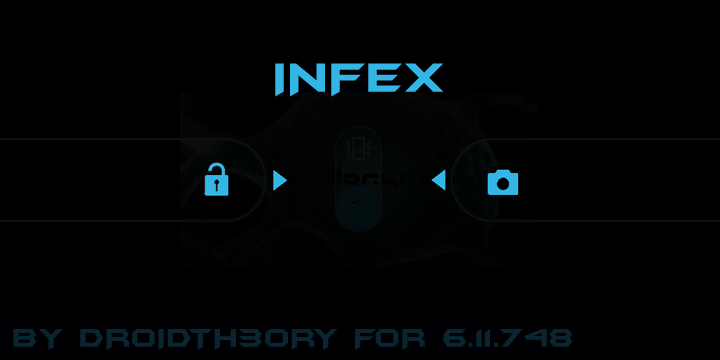 First off... This is JUST me playing and having fun. I have been enjoying doing this without obligation, ETA's and Demands. But... For those who like to flash ROMS, lets do just that.. Flash Shit. Feel free to ask questions, post any issues, tell me you hate it, tell me you love it.
It will be a when I build something worth posting I will post it kind of thing... After all.. That is what this is all about.

As of 1/23/2012
Latest OTA 6.11.748
ODEX
DeBloated
ZipAligned
Ultimate Compression
Optimized PNG's
Full INIT.D

OS is now maxed out at 240FPS
Less Latency in the OS by forcing GPU to back off from the Kernel and be driven in the Software
Killed Logger in Kernel for Speed
Maxed the OS to 100% on all jpegs
New consolidated INIT.D Script
Fresh Busybox 1.20 to provide us all these Swiss Army Knife Moves
01/23/2012
Enhanced Ring Delay (Quick Call Connect)
Updated Apps
Pushed SD Card Read A Head Speed
Rebuilt Custom UI SystemUI, Framework-res, Dialer, Contacts, Phone
Extended Wifi Interval Scan (Battery Saver)
Full PNG Rework Cleared up ALL PNG's
Further Bloat removed
Cleanup up redundancy in the entire build

It is Smooth, Fluid, and Stupid Fast. Plus the battery should just be sipped on.

The UI as with RAZRX has ICS Theming which is a play on Bigandad's theme using some of his elements. Show him some love for a bad ass theme.


Since we are just having fun... Save your Data. No one likes dealing with all that. LOL

You must however

Wipe Cache
Wipe Dalvik
Under Mounts and Storage Format /System

I will toss another link up later, but until then here is my Dropbox link.

Rock out boys and girls.

Download 1:http://minus.com/mbjpfBABNH#1
Goo-Inside Mirror(Faster): http://goo-inside.me/roms/mattlgroff/INFEX_V1.1_FULL_RAZR_SIGNED.zip

MD5: c0f1a5515e72c5e0410c93412163e3f9
Stock UI Revert: http://th3oryrom.us.to@th3oryrom.us.to/RAZR/STOCK_UI_REVERT.zip
Blur_Add_On: http://goo-inside.me/roms/mattlgroff/BLUR_ADD_ON_RAZR(6.11.748).zip
THIS WILL ONLY BE FOUND HERE AT DROIDRZR.COM